Jellybean kids was originally created in 2001. It began as Bluekids World, and was hosted at tripod.com. We soon realized that hosting the site at a free server was not going to work, as some advertising was not always for kids. After much consideration, a new host was found and Kidsjellybean.com was born.

Jellybean kids is a website designed with families in mind. You will never find anything on this site that will compromise the safety and innocence of a child.

Jellybean kids currently has very little advertising, and hopes to keep it that way. By keeping the ads off the website, this prevents any spyware, adware, or viruses accidently being downloaded onto your computer. We offer links to other sites, in exchange for a link to this site. Donations are welcome to help keep this site up, as it does cost money to maintain this site. The idea is to keep this website pure for children of all ages. Recently, some links have been added that could be considered advertising. These sites have been checked before adding as a link. You must be 18+ or have parents permission before signing up.

There are scripts that have been added to this site. Some of these scripts are web counters, and java scripts. These are all clean, and will not affect your computer in any way. Some pages may have clickable links, so once clicked on, it will take you to another site in the kidsjellybean domain. If you have a pop up blocker, you will need to press the Control key (ctrl) to allow the site to open in a new window. You will also need to allow java scripts to run on some pages.

We want a place where families can have fun, and learn at the same time. We're always looking for people who want to help with this cause. For those who want to help upkeep this site and help it to grow, you will have the option of having a free NON-advertising website, and a free kidsjellybean.com e-mail address. Affliate programs may be added. Before a affliate is added to this site, it has been checked to ensure the product is good, and the site is legitimate. Kidsjellybean.com is non-profit.



Kidsjellybean will NEVER give out any personal information about any child, or anyone else, that ever comes to this site.

We're always looking for suggestions, and are option to any and all that you can offer. If you have any questions, feel free to
Or, you can write us at:
Jellybean Kids
PO Box 22
Gobles, MI 49055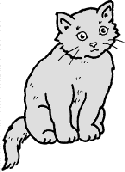 And remember, have fun, tell others about this site, and come back often!