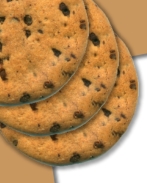 Kidsjellybean Recipes
WWW.KIDSJELLYBEAN.COM
Welcome
Here are a few things to remember before starting anything with food:
Wash your hands.

Clean off countertop that you are going to use

Read the recipe all the way thru, making sure you have everything FIRST!

Don't be afraid to ask for help.

Always ALWAYS ALWAYS use hot pads when handling hot pans. No exceptions!

Be careful. Accidents CAN happen!

Most Important thing of all: If you don't clean up after you cook, your mom or dad might not let you cook anymore!

Hey everyone, some meanie hacked the website and deleted all the recipes. I have to find those files again and upload before they will work. Sorry!
Have a receipe you would like us to have? We'll post it here! Just

© COPYRIGHT 2001-2011 ALL RIGHTS RESERVED KIDSJELLYBEAN.COM.COM