So you want to know what's recently been changed, huh?

3/21/2012 Spring background changed
3/21/2012 Easter Theme added
3/21/2012 As always, I forgot to update this. Had a couple pictures of kids who visited the site draw a picture for the front page. Recently removed.
11/26/2011 Major updates on Quinn Shephard's fan website
11/26/2011 Moved main site around, made starburst buttons to give fresh, new look
11/26/2011 Added Kids Crossword Puzzle page.
11/25/2011 Tweaked Actors page and added some advertising
11/24/2011 Created National Holidays page. Find things like National pickle day, national donut day, and more!
11/24/2011 Forgot to update this when changed some things. Turned site to Christmas Theme
10/31/2011 Thanksgiving Theme added
9/23/2011 Added some recipes on the kids recipe page.
9/01/2011 Changed background for fall season
8/21/2011 Minor tweaking on the games site.
7/26/2011 Fixed the recipes for kids page so everything works.
7/24/2011 Moved Students Against Student Shootings to Kidsjellybean.com domain
4/4/2011 Fixed the games page so all games now work. Special thanks to my cousins for pointing this out to me :-)
4/3/2011 Added new coloring pages to the Coloring Sheets page. New pages include Spongebob Square Pants, Land Before Time, Native American coloring sheets, and Blue's Clues!
4/3/11 Changed Seasonal Background, cleaned spam out of guestbook, fixed a couple little things here and there. Also noticed forgot to put the last 5 updates in here! Other updates include fixing the Quinn Shephard page, fixing Jonah Bobo's page, and the kids recipes page!
10/3/09 Changed seasonal background, added images for halloween, added counter back to main page
9/7/09 Lots of minor things over the past year..Site was listed as a attack site, finally found what it was and re-uploaded 15 different pages to rewrite this hacker code.
12/09/08 Fixed the links for the free MP3 music downloads page 12/09/08 Added link for christmas music on main page 12/09/08 Changed background to Christmas
6/14/08 Fixed the games page so they all work.
6/14/08 Changed background to summer (finally)
3/18/08 Added a new header on the Quinn Shephard page.
1/20/08 Got rid of the message board.
1/13/08 Took off christmas decorations, changed background.
12/26/07 Changed background to reflect New Years. Working on some new pages to be added in the near future. :-)
12/15/07 Deleted a bunch of sites I was hosting that was being neglected or never started.
11/22/07 Christmas music page updated with lots of new music added
11/22/07 Main page decorated for Christmas
11/22/07 Background changed for christmas
10/01/07 Quinn Shephard page put back online per request by Quinn
9/09/07 Minor changes on the word search page
9/09/07 Created yellow & blue buttons on main page.
9/09/07 Updated the "About us" page
9/08/07 Minor update on Midi page
9/8/07 Directory changed for MP3 music.
9/07 /07 Not found page updated
9/07 /07 Page for Quinn Shephard taken offline per request by mother
8/25/07 250 new games added to games page. Game page also redesigned.
6/07 /07 Let's get real here. I keep forgetting to tell you what I've changed. There's been so many changes since the last time! I have updated the design twice, added a couple more sections, added some mp3's for download in a seperate section, working on the games, opened up a web hosting site, updated the Jenna Boyd page and so much more! Please, if you don't see anything updated here, don't think I haven't updated. I just forget about updating this with everything else ;-)
12/31/06 Forum back online after being down for three months. Looking to get a different type as the current one is heavily attacked by spam bots.
12/31/06 Background changed for New years. Happy new years!
12/10/06 Lava lamp added to main page. Fish added to actors page
Lots of stuff has been added, I just haven't remembered to update my update sheet!
10/1/06 Customized error page created.
7/21/06 Added a bunch more new links on the child actors page
7/21/06 Took off that really annoying background sound on the Jenna Boyd page
7/20/06 New links added to child actors page. Added the following:

Charlie Ray
Shyann McClure
Aria Wallace
7/20/06 Put child actors page into alphabetical order
7/16/06 Word searches for kids added
7/4/06 Coloring pages for kids added
7/4/06 Changed link for Jodelle Ferland as this website has new domain name
7/3/06 Tweaked main page a little bit, moving small things around, added things being worked on as "coming soon"
7/2/06 Link to old games put back up
7/2/06 Won more awards, new page for all awards put up
7/1/06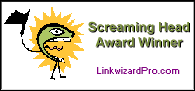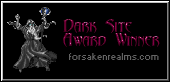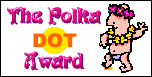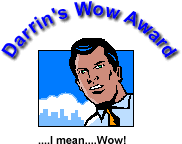 6/20/06 Get a website! Jellybean Services designs websites just for you!
6/20/06 New candy store! Candy store removed 7/26/2011
6/18/06 More pictures added on the funny picture page.
6/18/06 Two buttons were moved to side bar, to make more room for the good stuff.


6/17/06 We won some more awards!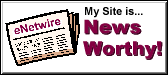 6/11/06 Win our award. Award section recently added.
6/10/06 Added link to Kids writing club
5/28/06 Changed background for summer
5/28/06 Changed a couple e-mail links on Jonah Bobo page.
4/28/06 3d Stereograms added
4/28/06 New Crossword puzzle for kids added!
4/28/06 Links added on "What's new" page under listings.
4/16/06 Happy easter! optical illusion page changed for easier viewing.
3/25/06 Winter background updated to Spring flower background
3/25/06 Button added for
Jenna Boyd page.
3/12/06 Free Neopet card giveaway! Click here for more details.

2/19/06 We won a new award!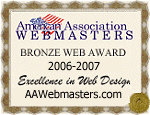 1/25/06 The "What's new" page was added.
1/25/06 85 new games uploaded, ready to be played!
1/22/06 Optical Illusions added

If you have any suggestions, and put "Suggestions" for subject line.